About Senator Bill Armstrong
William L. Armstrong was born in Fremont, Nebraska March 16, 1937, the son of William L. Armstrong, Sr. and Dorothy Steen Armstrong. His maternal grandfather was a Presbyterian minister who pastored several churches in Illinois and Nebraska, and his great-great uncle was Alexander Majors, co-founder of the Pony Express. Armstrong was in every sense a child of the West, who grew up hearing family stories of pioneer days. His uncle, Paul Armstrong, served in World War II, while young Bill's father took over the family hardware and furniture business. Bill became a lifelong supporter of the American military, and served in the National Guard while working at a Minnesota radio station.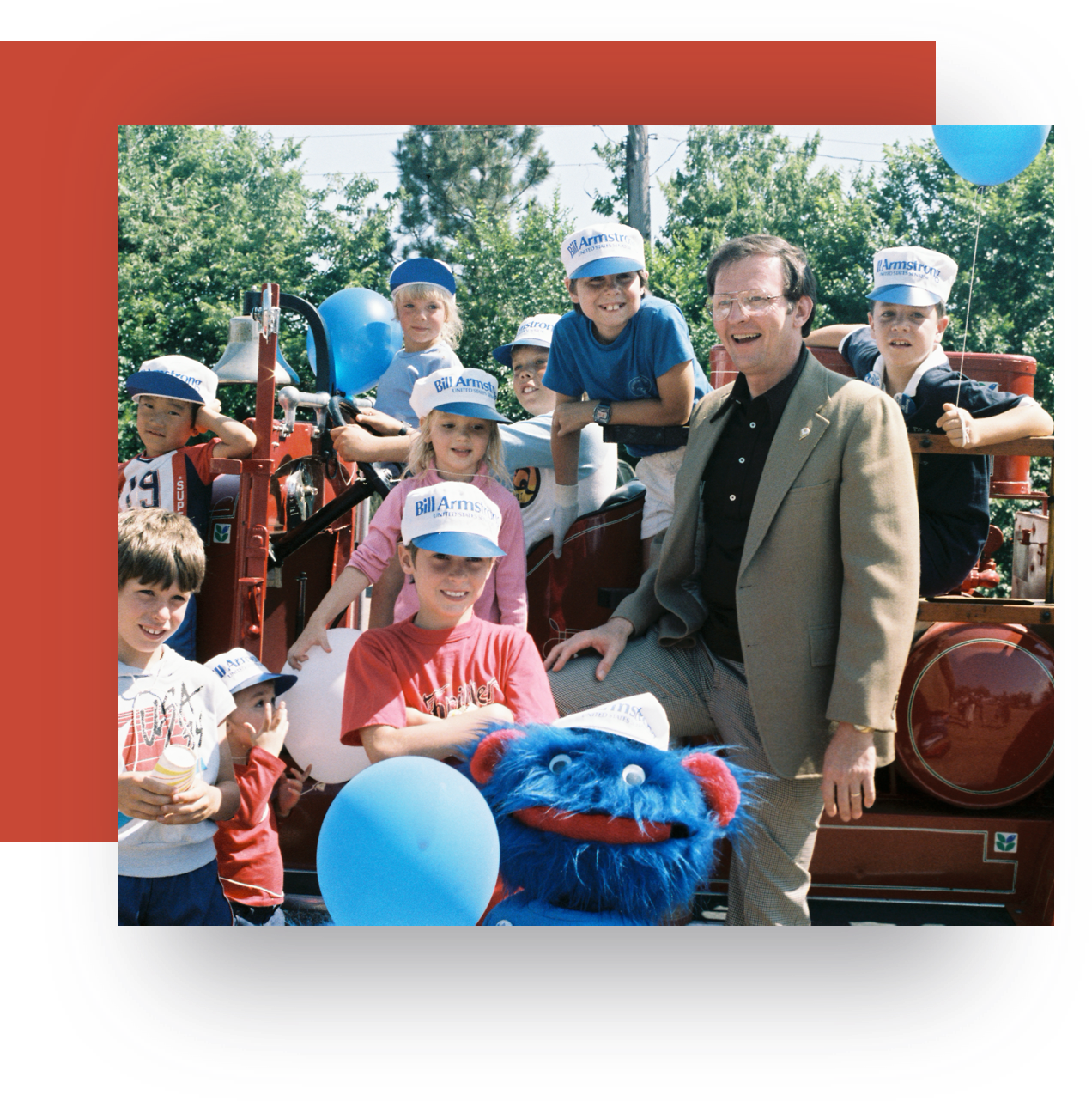 He never forgot meeting one of his early conservative heroes, Ohio Senator Robert Taft, whose 1948 presidential campaign featured a stop in Fremont, Nebraska, and helped trigger an early interest in politics. He was elected to the Colorado State House of Representatives in 1962 at the age of 25, and to the State Senate two years later, becoming the youngest State Senate Majority Leader in Colorado history. He was elected to Congress in 1972, representing Colorado's new 5th District, and defeated an incumbent Senator in 1978. His re-election in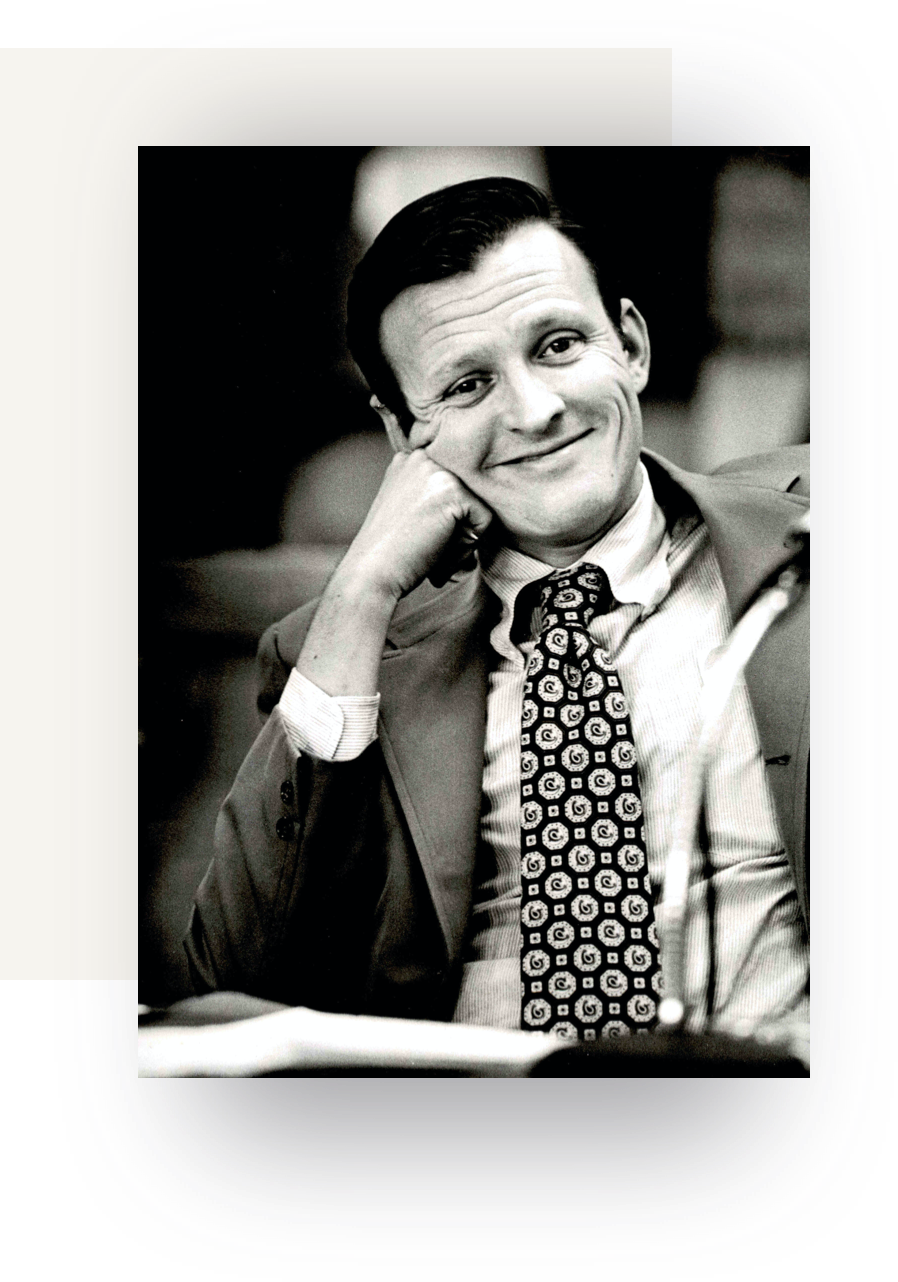 1984 was among the largest landslides in State history, and his Senate colleagues elected him Chairman of the Republican Policy Committee, the third highest ranking leadership post. He was touted by conservatives as their candidate for President in 1988, but decided instead to come home to Colorado to "praise the Lord, have some fun, and make some money." He was enormously successful in business for the rest of his life, including a private equity partnership with his son, Wil.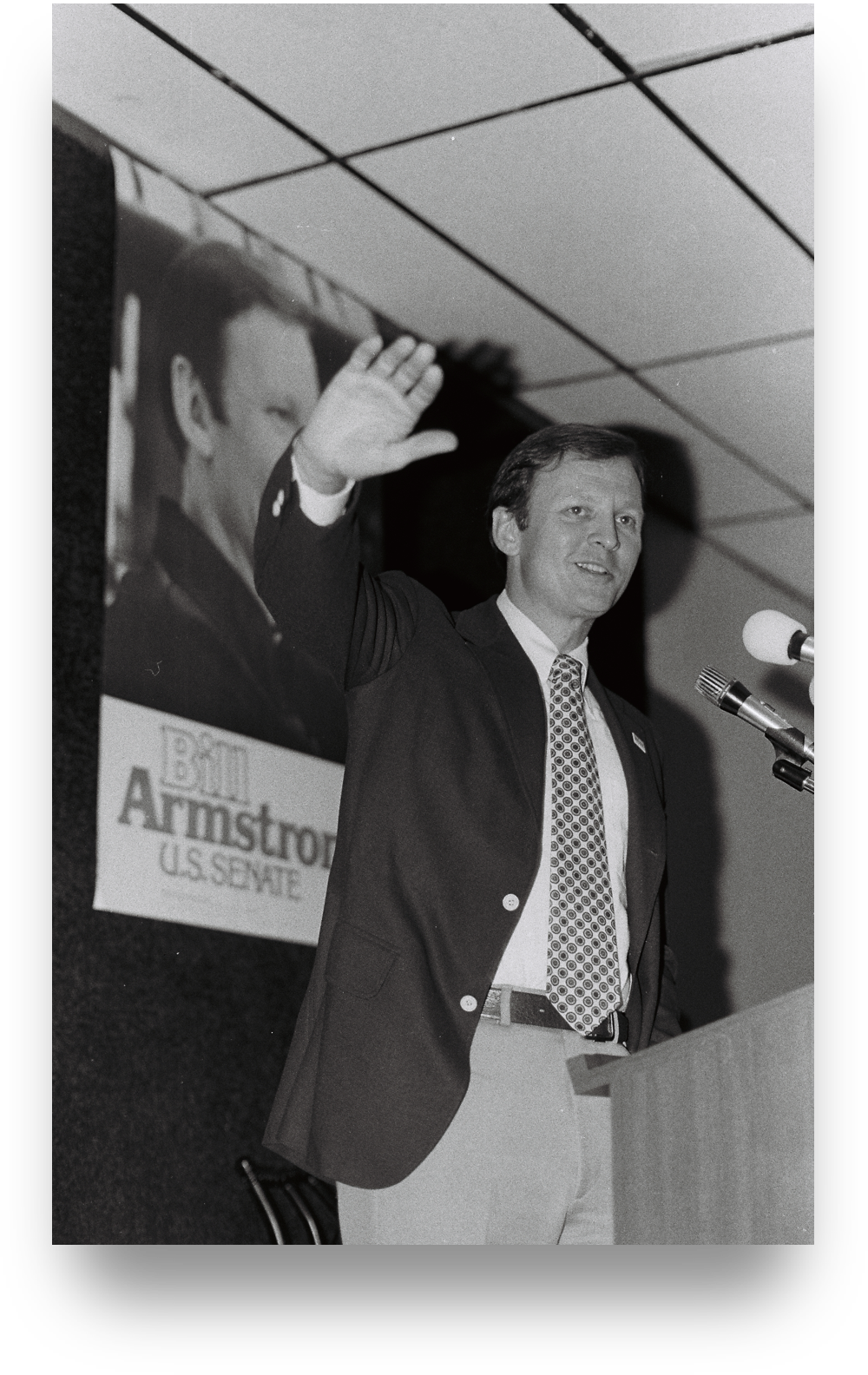 He was a frequent and popular speaker at Christian gatherings across the country
He was a frequent and popular speaker at Christian gatherings across the country, and in 2006 became president of Colorado Christian University (CCU). Over the next decade, the institution's enrollment doubled, significantly increased its academic performance, and began development of a beautiful new campus at its Lakewood site. Armstrong passed on July 15, 2016 in Denver at the age of 79. The Armstrong Legacy initiative now underway at CCU is the institution's largest-ever fundraising campaign, which will continue building the campus, including the Armstrong Center, as well as endow new need-based scholarships.